This is an EVVY. EVVYs are super cool!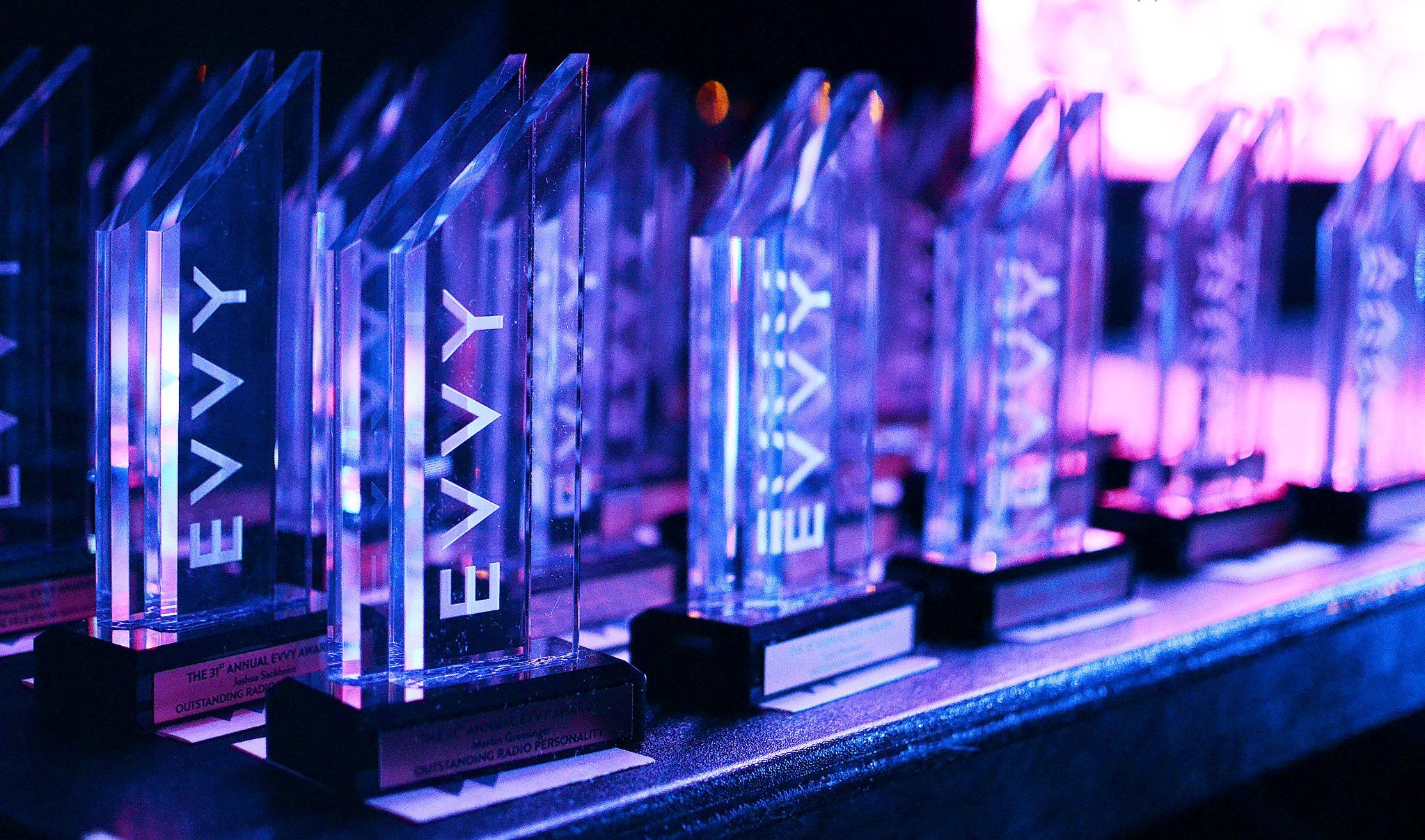 They recognize the best of collegiate film, television, theatre and more at Emerson College. What's not to love?
Each year, we give out EVVYs!
(and the next recipient could be you!)
We do so each year at two shows — the Gala and the Majestic. With hosts, pre-taped videos, choreographed numbers, professional audio, video, and lighting and sets, it's the largest student-run award show in the world.