Submissions are open!
We're super excited to announce that submissions are open! Click on the "Submit" tab above to get started.
This is an EVVY. Like you, the EVVYs are super cool.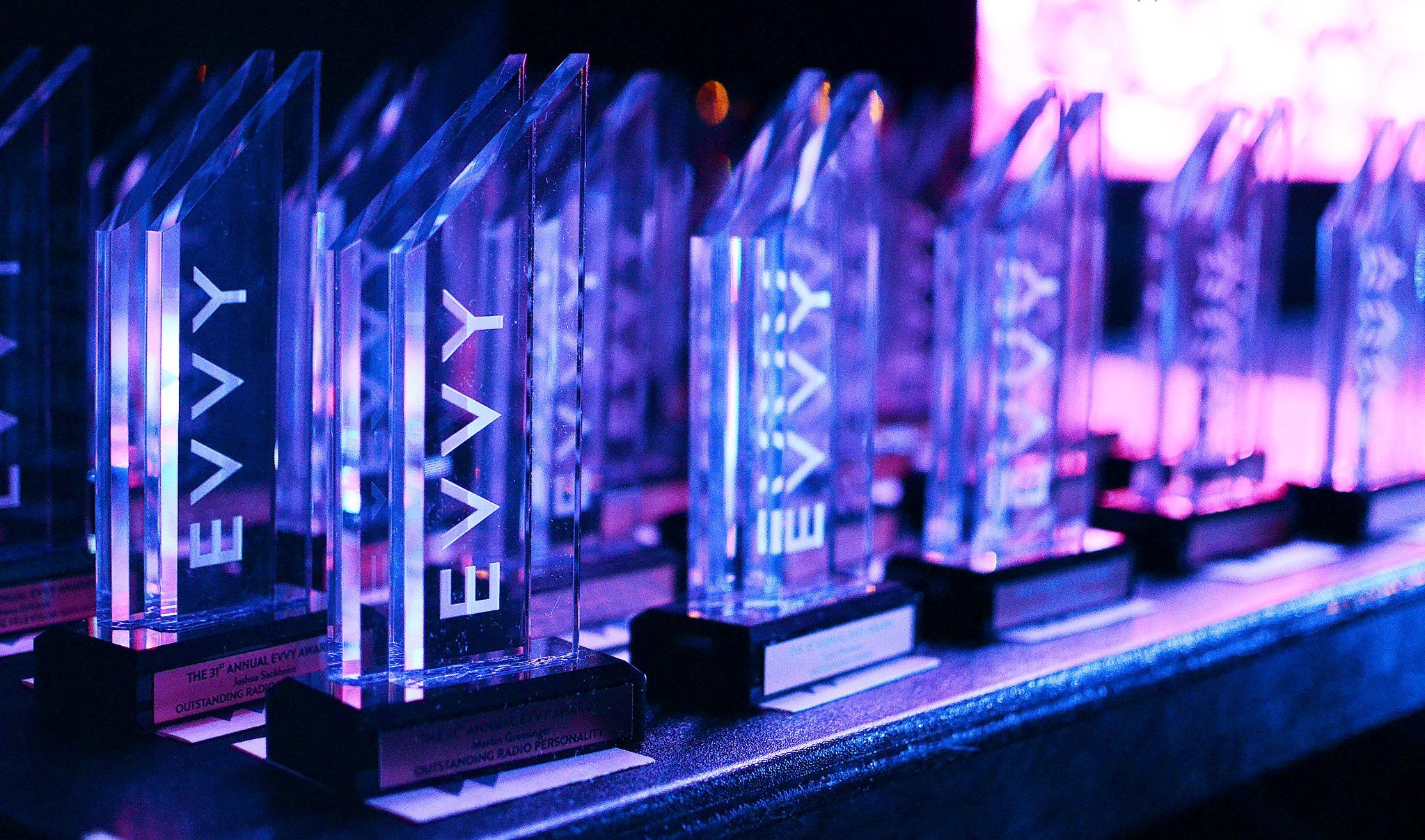 Not only is the physical award pretty snazzy, The EVVY Awards recognize the best of student work across every major and part of Emerson College. With something for all, what's not to love?
Each year, we award EVVYs!
(and you could be the next EVVY winner!)
We do so at two shows — the Gala and the Majestic. Hosts, pre-taped video packages, choreographed numbers, professional audio, video, lighting and sets all combine together to make the largest student-run award show in the nation!
Did someone say student-run?
That's right: every position, from all four departments, is staffed by an Emerson student. The combination of the creativity, imagination and determination from Emersonians continues to make the EVVYs one of the most celebrated events of the academic year.
This year…
Welcome to EVVYWOOD!
The glitz and glamour of the Hollywood of yore — what dreams are made of! — takes center stage this year at The EVVY Awards. Hollywood has always been the place to reach for the stars, and we're celebrating it and the amazing Emerson community here … at EVVYWOOD!
Join us on April 14th and May 10th, 2024!
Let's talk EVVY43!
As we gear up for another unforgettable EVVY show, here are the answers to questions we think you'll have!
Thanks for stopping by!
We're so glad you visited our page — and learned a bit more about what makes the EVVYs such an amazing event. April and May are just around the corner — and we're looking forward to celebrating with you then.