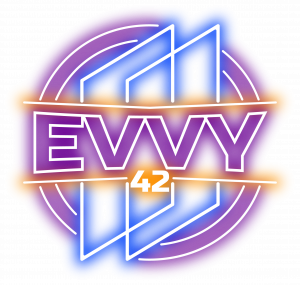 A letter to the Emerson + EVVY community
To the greater Emerson Community:
The EVVY Awards' primary goal is to celebrate and honor the work of Emerson students, through our Gala in April and Majestic show in May. This is an intensive year-long project that involves hundreds of students across all majors. Each show is designed, written, produced, directed, hosted, and crewed by Emerson students. These students get hands-on experience and insight into the full production process of a professional live award show, while connecting with other Emersonians.
Although we charge a fee for submissions and tickets, our focus is to keep them affordable. These prices have remained steady for the past six years, even as production costs have increased. We also work with the Office of Student Success when financial ability is a concern for a nominee.
Putting on productions of this high caliber requires a significant financial commitment. Each show requires their own custom-built set, equipment, custom graphics and video packages. Additionally we need to purchase wardrobe, props, makeup, food to feed our crew, and of course trophies for our deserving winners.
The show receives funds from the College that cover roughly fifty percent of the estimated budget. The student production staff raises additional money through donations from individuals, local businesses, other student orgs, and an SGA Appeal. Submissions and ticket costs cover the remainder.
Over the years, we have established relationships with local vendors, many of whom have Emerson connections. We use these businesses to rent or buy the gear that makes the show possible. We also receive some small vendor discounts and in-kind donations of food to reduce our expenses.
We are so proud of our talented student staff and crew who have worked tirelessly over the past year. They embrace the diversity of perspectives, approaches, and actions that promote human dignity, which are core values of Emerson College.
We hope to see you at the 42nd Annual EVVY Awards at the Cutler Majestic Theater on May 12th. It promises to be a memorable evening of talent, laughs, performances and of course, well-earned awards.
Sincerely,
EVVYs Staff Advisors:
Diana Barton '91
Eric Fox G'06
Media Technologies & Production (MTP) Directors:
Tony Ascenso '00, G'20
Pierre Huberson G '17